We PROMISE YOU...
FREE SHIPPING
always, when you spend $35 or more.
100% REFUNDS
if we make a mistake on your order.
FAST SHIPMENT
receive within 7 business days after shipment.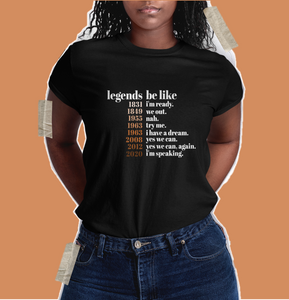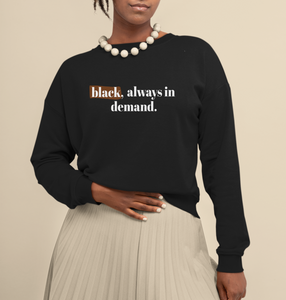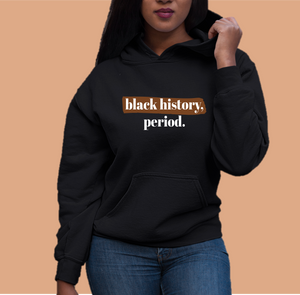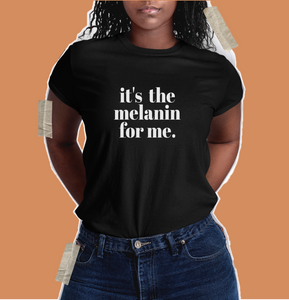 At My Black Clothing, we first hand understand the struggles and negative portrayals that African-Americans face. We believe people of color have a lot to offer to the world and we want to express this through our apparel. This is why our apparel is beautifully designed to highlight (figuratively and literally), messages that educate the world and empower African American men and women.
Shop Trending 2023 Collection
Honor the past, shape the future. Celebrate Black culture with our
exclusive shirts and sweaters. Show your pride and support for the contributions and
accomplishments of the black community. Available in a variety of styles and sizes for men and women. Order yours today and join the movement for equality and justice for all.
Our Best Selling Trending Shirts
Black History Shirt Try Me, We Out, I'm Speaking, Kamala Harris - Unisex
SEE WHY PEOPLE ARE RAVING! (SLIDE LEFT ◄)
⭐⭐⭐⭐⭐

This t-shirt is exactly as described and looks even better in person. My father will probably wear this shirt until it falls apart. The shipping time was great and the shirt was packaged nicely. Thank you!

Darling Nikki
⭐⭐⭐⭐⭐

I loved this shirt and the Man who received it loved it even more - he wore it right when he opened it! Black Father's Matter always!!

Katherine Thomas
⭐⭐⭐⭐⭐

Gorgeous t-shirt! Great quality and fast shipping. Purchased as a gift and will definitely purchase more. Thanks again! I will always support black owned businesses like this one!

Darling Nikki B
⭐⭐⭐⭐⭐

Shirt is great quality and vibrant colors!

Lucia Simpson
⭐⭐⭐⭐⭐

High quality t shirt! Thank you!

Nicole THomas
⭐⭐⭐⭐⭐

Nice sweater, took a while but it's good thank you!

Wolsely Gooden
⭐⭐⭐⭐⭐

Cool shirt! I like the design. Overall a great buying experience. Customer service was perfect. There were delays due to COVID but the owner communicated that to me well! Will definitely buy again.

Miranda Craig
⭐⭐⭐⭐⭐

Quick delivery, great quality. Couldn't be happier!

aijalonshay
⭐⭐⭐⭐⭐

This is a must buy. The shirt arrived on time for me on time.

Josephine Newman
BUY FOR YOURSELF AND FRIENDS TO GET 10% OFF + FREE SHIPPING
OUR BEST BLACK WOMEN SHIRTS, SWEATERS & HOODIES
Questions or Concerns?
SHIPPING
We ship worldwide! Most orders are processed and shipped within 2-3 business days. Most customer in USA receive their order in 3-5 business days after shipment. Need more answers to your questions? Visit our FAQ page here or contact us.
REFUNDS
If we made a mistake on your order, don't sweat it! We will either exchange the order or issue a full refund at no extra cost. You don't even have to ship back the original item! Need more answers to your questions? Visit our FAQ page here or contact us.